Quick Method to Import PST to Gmail Account on Mac
Written By
Ankit Roy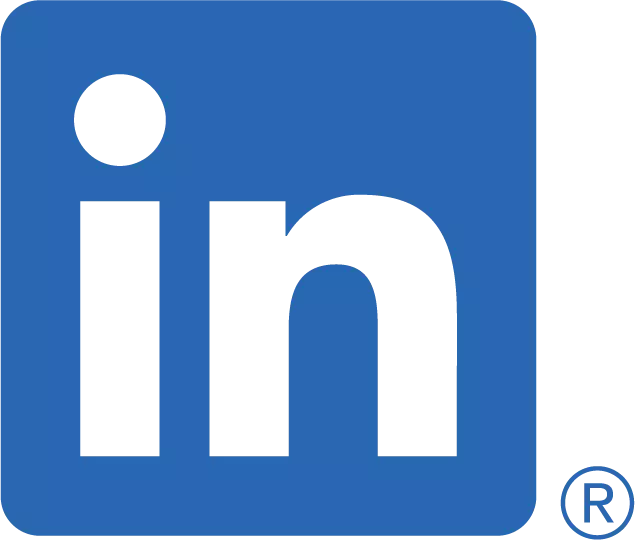 ---
Published on
August 29th, 2022
---
Updated on
September 10, 2022
---
We are aware that Gmail stands out from the competition when it comes to personal use. However, Outlook takes the lead in the professional world. Outlook backs up its data in PST format. But there is a problem with PST that you can not open PST other than Outlook. Whereas Gmail email stores its data on the cloud and can be opened on any machine. Therefore, many users want to import PST to Gmail account. So, in this blog, we'll cover how to transfer Outlook PST files into Google Mail on Mac manually and using a professional PST Converter Tool for Mac.
Why do users want to Migrate PST Files to Gmail?
We know that Gmail offers a user-friendly interface that attracts so many users towards it. There are numerous factors that contribute to migration. Some of them are described below.
Users have the option of storing their data directly on the cloud without the need for software.
Gmail users facilitate the process of moving from one email to another easily.
Users can view any message from any device, from anywhere.
Gmail appears to be less susceptible to corruption than PST.
Unlike Outlook, which requires a paid license after a trial period, Gmail does not require any paid licenses.
Gmail provides an account recovery option as well as an inbuilt spam filter option.
Above we have discussed some benefits of Gmail over Outlook. Next, learn some methods to transfer PST files to Gmail on Mac. To prevent any data loss, be sure to implement the manual approach's steps perfectly.
Note: Bring your Email Migration at ease with MacSonik Email Migrator. This is the most efficient software for Mac users to manage different emails and webmail clients. You can migrate from 22+ Webmail and Email Clients to 25+ different Webmail and File Formats.
Import PST to Gmail Manually
With the help of this method, you can transfer your Outlook PST data into Gmail. This process will be carried out in two steps.
Step 1: Manage Gmail's IMAP/POP Settings
Step 2: Migrate Outlook to a Gmail account
Let's go over each step in detail.
#Step 1: Manage Gmail's IMAP/POP Settings
Open your Gmail account on your Mac and enter your login information.
Click on the gear icon and select See all settings.
Next, choose the Forwarding and POP/IMAP options to import PST to Gmail.
Check the Enable IMAP box under the IMAP Access section.
Lastly, click on Save Changes.
Now, click on the Turn on a tab to allow less secure apps in the security section of your Google account.
#Step 2: Migrate Outlook to a Gmail Account
To set up a Gmail account in Outlook, launch Outlook and sign in.
Click on Outlook in the Mac menu and choose the Preference option.
Under the Personal Settings tab, select Accounts.
Click on the Add button to add a new account.
Next, enter your Gmail ID and press the Continue button to import PST to Gmail on a Mac.
Select the Gmail tab in choose the provider option and click on the Allow button.
By following these steps, you can easily import Outlook PST to Gmail. But this approach is not ideal for all users to migrate PST files to Gmail because it has various limitations.
Restrictions of the Manual Method
Users frequently employ this technique to import PST files into Gmail on their Mac PCs. But these methods have some restrictions. The following is the list of limitations of manual methods.
In order to use this method, you must have technical knowledge.
This process would take too long to carry out.
If you do not perform every step carefully, you may lose your data.
Inability to remove PST duplicates.
These are some of the manual method restrictions that could make it difficult to import PST to Gmail. Since we are aware of how much your data is worth to you, we advise using a professional tool to make the migration process easier.
Migrate PST File to Gmail with an Automated Approach
The MacSonik Outlook PST Converter is a risk-free utility that converts PST to Gmail with high data security. Additionally, it allows users to convert PST files to PDF, PST, EML, EMLX, MBOX, CSV, and many more file formats. You can also import PST to Yahoo Mail, Office 365, AOL, Hotmail, iCloud, Thunderbird, IMAP, etc. Here are the steps for using this tool.
Steps to Open PST file in Gmail
Download and Install the MacSonik Outlook PST Converter and run it as an administrator.
Add the PST file and select the folder that you want to convert.
Next, select the email client as Gmail from the drop-down menu.
Enter the Gmail ID and third-party app password and then Sign In.
Manage the features of the utility as per requirements.
Lastly, click on the Convert button to start the migration process.
By following these steps, you can easily transfer PST files to Gmail.
Conclusion
I hope you can import PST to Gmail by following the manual migration instructions. But as we have seen, not everybody is as technically skilled to perform this technique. Therefore, we suggest professional utility. You can also import PST to Yahoo Mail, Office 365, and other email clients and file formats without any data loss.
Frequently Asked Questions
1. How to Open PST File in Gmail on Mac?
Ans- Follow these instructions to open PST files in Gmail.
Run the MacSonik Outlook PST Converter as an administrator.
Add the PST files.
Select the email client as Gmail, and enter the required credentials.
Check the required features of the software.
Finally, click on the convert button.
2. How do I import PST files into Gmail without Outlook?
Ans- Perform the steps.
Download the PST converter for Mac and open the PST files.
Choose the PST files and click on the Next button.
Select Gmail from the drop-down menu and enter the Gmail ID and password.
Choose the tool features as per requirement and click the Convert button.
Realted Post