How to Import Yahoo Contacts to iCloud Account?
Written By
Henry Williams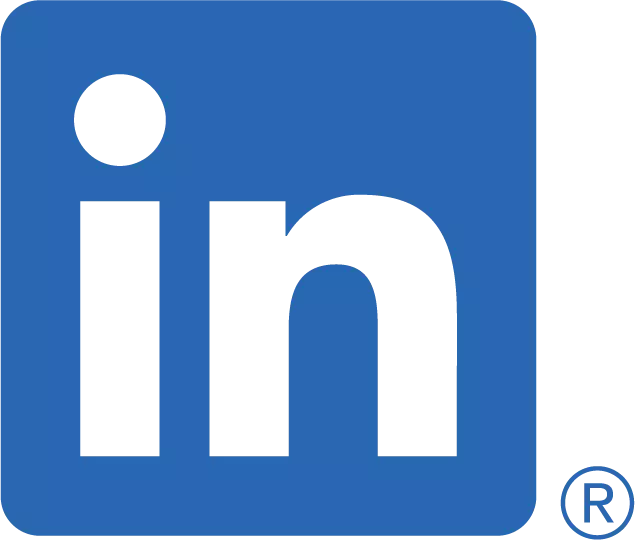 ---
Published on
August 5th, 2021
---
Updated on
September 23, 2022
---
Yahoo Mail is an old email client that is most common among Windows OS users. Clients that wish to migrate to Apple Mac OS need to shift their data to the iCloud email client of Mac. It includes all the mailbox data, including the contacts. In this blog, we will specifically be talking about the solutions to import Yahoo contacts to iCloud.
iCloud is the primary email client that is offered to Mac OS users. It has all the features that all other email clients contain. Perhaps, the additional benefit that iCloud users enjoy is enhanced security and privacy. It lures the users to move to iCloud from various other email clients, including Yahoo Mail. Therefore, the transition includes moving the complete mailbox and additional items like contacts.
The demand to move contacts from Yahoo to iCloud is also increasing exponentially because iPhone also uses the same iCloud platform. Therefore, users always search for methods through which they can transfer their Yahoo data and contacts to iCloud. Before we move towards the solution to import Yahoo contacts to iCloud, let us take a look at the reasons that compel users to do the same.
Reasons to Transfer Contacts from Yahoo to iCloud
Although there are different reasons for different users. The most common reasons to transfer contacts from Yahoo to the iCloud platform are given below.
Users that shift from Windows to Mac OS are required to transfer all their data from their email clients, including their contacts,
iCloud is preferred due to its enhanced security and privacy measures that every user wants for their data.
Several Organizations shift from one email client to another, leaving no choice for their employees but to go along with the change.
Apple Mail iCloud is well suited to the Mac OS. So, even if users would not change the client and use Yahoo Mail on Mac. They will not get the same smooth experience as compared to iCloud.
All the reasons mentioned above lure users to import Yahoo contacts to iCloud. You can follow the methods mentioned below for the same.
How do I Export Contacts from Yahoo to iCloud?
There is no direct method to export Yahoo contacts to iCloud. Hence, you have to follow a three-step manual solution mentioned below to shift Yahoo contacts to iCloud.
Step 1: Exporting Yahoo Contacts as CSV
It is the first step for the complete process to import Yahoo contacts to iCloud. In this step, you have to export the Yahoo Mail contacts to your desktop in a CSV file format. Follow the below steps precisely to save the contacts as a CSV file.
Login to your Yahoo Mail account using your credentials.
Click on the Contacts icon on the right panel of the screen.
Now, under Contacts, hit the More Options button.
Then, select the Export to CSV file option.
All your Yahoo Mail contacts will be exported to your desktop in a CSV file format.
Step 2: Converting CSV to vCard/VCF
iCloud email client only supports the vCard or VCF (Virtual Contact File) file format for importing the contacts. Therefore, you need to convert the CSV file created in the first step to vCard/VCF format for the iCloud to accept it. You can do the same using the steps mentioned below.
Open the Run dialogue box on your PC by hitting the Windows and R keys simultaneously.
Here, you have to type Contacts and tap on OK.
After that, drag and drop your CSV file in the opened folder.
Click on the Export button and pick the vCard format to convert the CSV file in the VCF/vCard file format.
It will convert your CSV file stored in the first step into a vCard/VCF file that is supported by iCloud or Mac Mail.
Step 3: Import VCF/vCard File into iCloud
The third and final step is to import Yahoo contacts to iCloud using the created vCard/VCF file. You can import the vCard file of your Yahoo Mail contacts directly into the iCloud email client using the inbuilt feature of the email client. The import feature of iCloud allows the users to import the VCF/vCard file directly without any issues. Once you do it, you will be able to view all your Yahoo Mail contacts in your iCloud account. The above manual solution is the only way to import Yahoo contacts to iCloud. Nonetheless, there is no direct method to import the Yahoo contacts to the iCloud email client as the above manual method is a three-step process. Although you can sync yahoo contacts with iCloud using this method, it has some limitations.
How to Import Yahoo Mail to iCloud Instantly
MacSonik Yahoo Mail Backup Tool is an exemplary software that can save and backup all your Yahoo Mail mailbox data to your Mac in several file formats like PDF, PST, OST, MBOX, CSV, etc. Moreover, you can also migrate your Yahoo Mail directly to other email clients like iCloud, Gmail, Office 365, Thunderbird, Live Exchange, etc. It is a powerful tool that is capable of saving time and performing bulk conversions.
Steps to Import Yahoo Contacts to iCloud
Download and Run the MacSonik Yahoo Mail Backup Tool on your Mac.
Now, Sign in to your Yahoo account using your username and third-party app password.
Choose the files and folders to migrate and hit Next.
Here, select the iCloud email client from the drop-down options.
Check on the additional features of the tool as per your need.
At last, click on the Convert icon to start the migration process.
Conclusion
Here, we have provided the solution for various user queries like how do I transfer my email contacts to iCloud, how to import Yahoo contacts to iCloud, etc. A manual solution has been briefed that can be followed to resolve the issue and import your Yahoo contacts to Mac iCloud. Additionally, if you want to migrate from Yahoo Mail to iCloud directly, then you can use the professional third-party Yahoo Backup Tool for Mac. It is an expert tool that can shift the data, including attachments from Yahoo Mail to iCloud, with ease. You can also save Yahoo email as PDF, PST, MBOX, EML, MSG, TXT, HTML, and many more file formats.
Realted Post