Import Yahoo Mail to Thunderbird on Mac- Reasons and Methods
Written By
Amelia James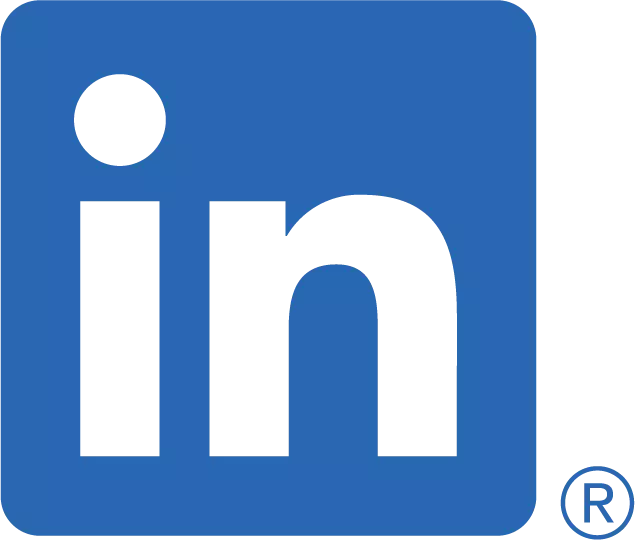 ---
Published on
November 7th, 2022
---
---
This is the frequently asked question by a vivid number of clients "How to Add a Yahoo Email Account to Mozilla Thunderbird?" There are various business persons as well as individuals who are using Yahoo Mail to manage their emails. No doubt that it has some amazing offers but due to its recent update launched by Yahoo people have started facing issues like oversized mailboxes, frequent outages of Yahoo that can result in data loss, etc.
On the other hand, Thunderbird is serving a huge number of active clients. It is a highly safe email client with an intuitive interface. Well, in order to import Yahoo Mail to Thunderbird quickly, we will share the 2 most prominent solutions. Firstly, we will learn about the manual method, and after that, we will further move to the automated Yahoo Backup Tool. Before moving ahead, let us go through some reasons for this conversion.
Reasons to Add / Transfer Yahoo Mail to Thunderbird
Among the multiple reasons to import Yahoo Mail to Thunderbird, below are some major reasons.
Yahoo users need strong and fast connectivity to access their emails in offline mode.
Yahoo's currently updated features are too technical to use.
It does not provide the option to save emails in offline mode.
It is hard to navigate/manage emails in Yahoo's small business domain.
After going through some common factors to import Yahoo Mails to Thunderbird, it is time to proceed with the process.
How to Transfer Emails from Yahoo Mail to Thunderbird?
To give our best while answering this question, we will elaborate on two well-researched methods in this section. In the first place, we will talk about the manual solution but it has certain limitations. So we will move on to the expert-recommended solution.
#1. Manual Solution to Import Yahoo Mail Folders into Thunderbird
Follow the below steps to import emails from Yahoo to Thunderbird on Mac. We will make use of Thunderbird itself to perform this migration process.
Open and Run the Mozilla Thunderbird on your Mac Machine.
Create a new account tab and click the Email option.
A wizard will appear displaying Welcome to Thunderbird.
Click on Skip this and select use my existing email option.
Enter the required credentials to log in and click Continue.
Here, click the IMAP option and enter these server settings under the Manual Configuration Option,
Incoming Mail Server-imap.mail.Yahoo.com
Outgoing Mail Server– smtp.mail.Yahoo.com
Incoming Port-993 with SSL
Outgoing Port– 465 with SSL or port 587 either with SSL or TLS
Lastly, click the ReTest option and tap on the Done button.
Before, taking the final call, you should also consider the following limitations of the native solution.
Drawbacks of the Manual Solution
The process is very lengthy and monotonous to perform.
It is very tricky to migrate Yahoo Mail to Thunderbird in bulk using this process.
You cannot remove similar emails during the email migration process.
A user will not be able to migrate selective emails.
You will not get the option here to free up your server space after migration.
To eliminate these drawbacks, you can opt for a risk-free solution recommended by many professionals. It is the most prominent solution to accomplish this migration quickly and smoothly.
#2. Automated Solution to Import Yahoo Mail to Thunderbird
MacSonik Yahoo Backup Tool delivers a risk-free process to migrate Yahoo Mail to Thunderbird without any hassle. This utility can effectively and efficiently migrate Yahoo emails into 15+ email clients/file formats. It is developed with easy to use graphical user interface. This tool offers some additional features to make the conversion/migration process easier for you. The Yahoo Backup Software also allows users to migrate Yahoo Mail to Office 365, Gmail, AOL, IMAP, iCloud, etc. To know more about it, follow the below steps.
Steps to Add / Transfer Yahoo Mail to Thunderbird
Download and Install the MacSonik Yahoo Backup Tool.
Enter the required Yahoo credentials and click on the Sign In button.
Tick the required folders from the appeared tree structure and click Next.
Choose Thunderbird as the saving option from the drop-down menu.
Log in with the required credentials, apply the desired built-in features and click Next.
Tap on Convert to smoothly import Yahoo Mail folders into Thunderbird on Mac.
Conclusion
In this article, we have brought you the top solutions to import Yahoo Mail to Thunderbird on Mac. We covered the manual solution at first but due to its major drawbacks, we moved on to the best-automated solution. It simplifies the backup and migration of Yahoo emails, contacts, calendars, notes, and other mailbox items. Users can also eliminate duplicate mail items from the conversion and migration process.
Realted Post