Fix AOL IMAP not Working Problem- A Quick Guide
Written By
Amelia James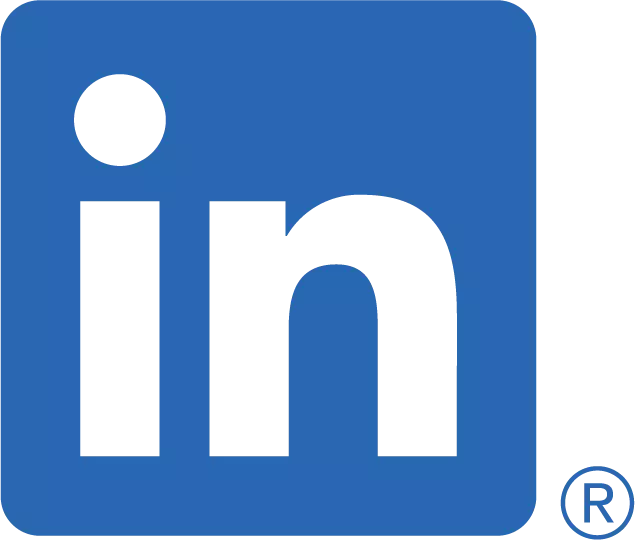 ---
Published on
August 18th, 2022
---
---
Having multiple email accounts is popular these days. Some people believe it is necessary, while others just want a change. Out of these several email accounts, AOL is one of them. You may occasionally encounter issues managing these various accounts, such as unexpected internet service outages, server crashes, IMAP/POP not working, etc. One of the major problems users often face with AOL webMail is AOL IMAP does not work properly. This problem might arise if your AOL IMAP servers are not properly configured. Therefore, this blog focused on the cause of AOL Mail not responding and how we can troubleshoot the problem with manual steps and the MacSonik AOL Backup Tool. Let's expand on our subject.
Reasons for AOL IMAP Server not Responding
Yahoo's subsidiary AOL provides the free web-based email client AOL Mail. But sometimes, your AOL Mail IMAP stops working due to several reasons. Some of them are listed below.
Your Internet connection is not established properly.
You might have entered incorrect login information, such as a password or email address.
IMAP connection was not properly established.
Two-step security may block the incoming messages.
AOL email might not be synchronized with firewalls or antivirus software.
The email setting is not correctly configured.
Due to AOL IMAP Server Down.
Because of these contributing factors, they cannot connect to the AOL IMAP server properly. So fixing this problem is what we'll do next.
Fix the AOL IMAP Not Working Issue Manually
You can use these techniques as it suits you to resolve the problem.
Method 1: Change Password Of AOL Mail Account
Follow the steps to change your AOL Mail password.
Login to your AOL email account.
Enter the required credentials like password and email account.
After filling out all the fields, click the Options tab, which is located just below the profile name.
From there, select the Account Info option.
Then a subsequent wizard will open, choose Account Security from there.
You will find the option Change Password under the heading Password in the following panel.
Enter a strong password in the next wizard to secure your email, then hit Continue.
Method 2: Configure your IMAP Connection
Outlook and Windows Mail, among other email clients, will occasionally request that you enter the IMAP and SMTP server settings for AOL. In this case, you must open the AOL Mail application settings and follow the onscreen instructions to enter the necessary credentials.
IMAP server (incoming Mail): imap.aol.com
Port: 993
Security: SSL
Outgoing Mail SMTP server: smtp.aol.com
Port:465
Security: SSL
Use your AOL email address as the username and password for both the IMAP and SMTP servers.
Method 3: Reset AOL Account in MS Outlook Application
To use this method, you must first delete your AOL account and then add it again to resolve the issue of AOL IMAP not working.
Open the MS Outlook program, then select the Files tab.
Then go to the Account Settings and select the added AOL account, and tap the Delete button.
Once the account has been removed, restart the Outlook application.
Again, go to the Account Settings and click on the Add button.
Check the feature Manually configure the email account.
Enter the account details and click OK to finish the task.
Implementing the steps listed above will help you fix the AOL Mail IMAP not working problem. But what should you do if the mentioned methods don't work? In that case, you can use the MacSonik AOL Backup Tool as a workaround. It is a professional method through which users can overcome the AOL Mail not responding problem.
Professional Method to Fix the AOL IMAP not Working Issue
As we have seen, manual methods require technical proficiency to execute. However, the AOL Backup Tool is incredibly effective and enables users to quickly and locally backup their AOL email folder. It can migrate AOL emails to Office 365, Gmail, Outlook, Thunderbird, HotMail, and email clients. Users can also download their AOL emails into multiple file formats such as PDF, MBOX, PST, CSV, etc.
Steps to solve AOL Mail IMAP not working
Download the AOL Backup Tool and run it as an administrator.
Enter your username and third-party app password and tap the Sign-in button.
Check the folders from the tree structure.
Select the file format or email client from the drop-down menu.
Manage the features of the utility according to your needs.
Then assign the name and location to the output folder.
Finally, click on the Convert button to backup your AOL email into the desired file format or email client.
Through this, you can migrate your AOL Mail emails and mailbox items to another AOL Mail account. And in this way, your AOL IMAP problem will be solved.
Conclusion
I hope by following this write-up systematically, you are able to encounter the problem of AOL IMAP not working. Despite the fact that manual solutions are available, technical knowledge is required. In contrast, AOL Backup Tool for Mac can be used without technical expertise and can export AOL emails in a variety of file formats and migrate your emails from one email client to another.
Frequently Asked Questions
1. How do I fix my AOL email settings?
Ans- By following these steps, you can update the AOL email settings.
Log in using your AOL email address, then select the Options tab.
Under the Options tab, select the Mail settings.
Then in the next wizard, select the option of the account whose settings you want to change.
Realted Post