How to Convert Apple Mail to Outlook on Mac?
Written By
Manoj Shukla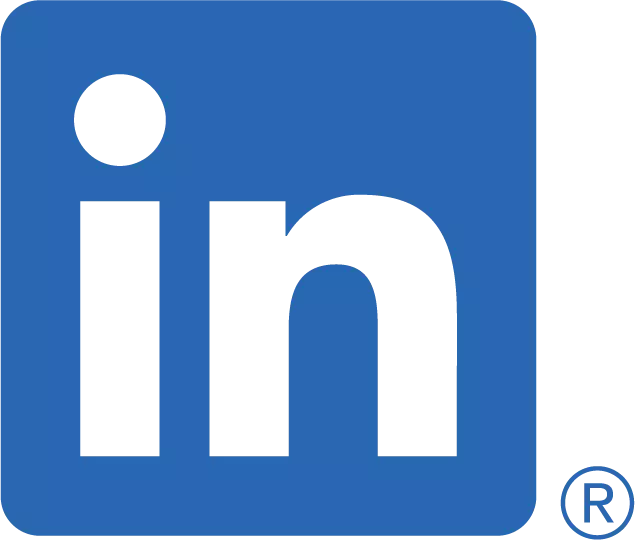 ---
Published on
September 11th, 2021
---
---
Are you looking for ways to convert Apple Mail to Outlook? If you are, then you have arrived at the right post. In this blog, we will provide you with the best solutions, using which you can convert your Apple Mail MBOX emails to Outlook PST on your Mac-based systems.
Apple Mail is the default email client provided by Apple on their systems. It is the most common email client for all Apple users. It saves the email data in the MBOX file format like many other email clients. However, the Outlook email client for Mac saves the emails in the PST or OLM file format. It becomes difficult for users if they want to switch from Apple Mail to Outlook on Mac as there is no direct method to do so.
Apple Mail provides a smooth UI and other services. Users want to migrate to Outlook due to the latest features that it offers. Outlook has several productive features like calendars, contacts, journals, notes, tasks, etc., that lure users to shift. To perform this shift smoothly and to convert Apple Mail to Outlook, we have listed the best methods below including professional MBOX Converter for Mac. You can access it from here to convert Apple Mail to Outlook.
Reasons for Exporting Apple Mail to Outlook
Different users have different priorities and reasons to migrate from Apple Mail to Outlook. Perhaps, the most common reasons are given below.
Outlook can be accessed on any platform easily as compared to Apple Mail. The Apple email client can only be used on Apple systems that restrict its usage.
Users want to experience the latest services and applications provided by the MS Outlook email client that is lacking in the Apple Mail.
Apple Mail stores its email data in the MBOX file format that is a complex file format relative to the PST format of Outlook.
All the reasons mentioned above necessitates the need to convert Apple Mail to Outlook. Moving forward towards the methods to do the same.
How do I Transfer my Apple Mail to Outlook?
However, it proves to be difficult to export emails from Mac Mail to PST Outlook as it is an Apple-based email client. We have provided the top solution using which you will be able to export Apple Mail to PST without any issues. Follow the below methods precisely to perform the migration to MS Outlook.
Manually Import Apple Mail to Outlook using IMAP
In this method, you can utilize the Apple Mail and MS Outlook email clients to convert Apple Mail to Outlook PST. Both the email clients would use the IMAP server for migrating the emails. So, you need to make sure that the email account that you are using should be IMAP-based. It is a manual method that requires specific steps that are mentioned below for your benefit.
Launch the Apple Mail email client and click on the Accounts tab.
In the Accounts tab, click on the Plus(+) icon.
Now, enter the email id credentials such as username, password of your IMAP enabled account.
Type the incoming mail server and enter the password again.
Fill in the outgoing mail server and tap on Continue.
The Account Summary window will pop up. You can verify your details here and click on Create for migration to Outlook.
After that, move all your emails to your email account Inbox folder.
As your emails are moved, run the MS Outlook application.
Here, click on the Tools tab, and under that, select Accounts.
In the Accounts tab, hit the Plus(+) icon and choose the Other Email option from the drop-down options.
Then, fill in the email id details and the server settings as required by IMAP.
After that, press the Add Account button and hit the Continue button on the pop-up.
As you complete all the above steps accurately, you will be able to convert Mac Mail to Outlook PST on your Mac-based system. It is a manual approach to convert Apple Mail to Outlook.
Automated Solution to Migrate Apple MBOX Emails
Nonetheless, it can complete the migration, but it comprises several limitations that restrict its usage. It is a very time-consuming procedure. Also, all the users cannot execute it properly as it requires prior technical knowledge. Novice users can face several problems with this method due to its complexity. Hence, to overcome all these limitations, you can opt for an alternate method, i.e. MacSonik MBOX Converter.
MBOX Converter for mac is unique software specially designed for Mac devices to convert all your MBOX files into different file formats like PST, PDF, EML, EMLX, MSG, HTML, CSV, TXT, etc. Moreover, it is capable of importing the MBOX files into several email clients like Gmail, Yahoo, Outlook, Opera Mail, Office 365, etc. on your Mac. You can convert Apple Mail to Outlook using this software on your Mac without any hassle and in no time.
Additionally, it is a smart tool that includes all the email data and attachments in the migration process. Also, it resolve mail search working issue. It is very simple to use and guides the users smoothly throughout the conversion process.
Conclusion
Here, we have provided the solution to convert Apple Mail to Outlook. Users seek to migrate from Apple Mail to Outlook on their Mac systems to ease their email management. The manual solution mentioned above helps in the conversion but poses some restrictions to the users. If you want to avoid the limitations of the manual solution, you can choose the automated third-party Apple Mail to Outlook Converter for Mac Tool. It paves the way to convert MBOX to Outlook Mac without any data hampering. Thanks for visiting this blog.
Realted Post