How to Convert PDF to PPT/PowerPoint on Mac- Best Methods
Written By
Henry Williams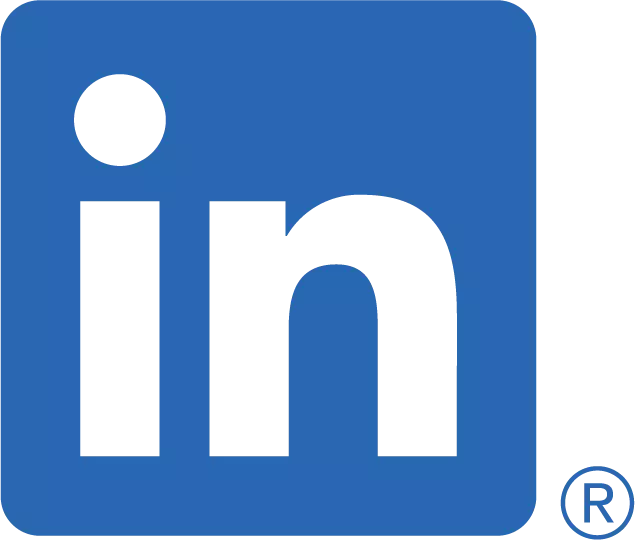 ---
Published on
November 16th, 2022
---
---
So you just received a PDF file from your client and the content is presentation ready. Now you want to directly convert this PDF file into PPT without investing time in creating a new PowerPoint presentation. But can you turn a PDF into a PowerPoint? Yes, you can, then what is the best way to convert PDF to PowerPoint on Mac?
Well, it depends that how complex your PDF file is. If the content isn't too lengthy, then simply copy the content, create a new PPT, and paste the content just copied. Though, if you do not want to invest your time doing this, you can use the automated PDF Converter Tool. Before directly, going through the solutions, have a quick glance at some reasons.
Why should we convert PDF to PowerPoint?
Among the various reasons to convert PDF files into PPTs, below are some common reasons.
It is easy to represent the data with proper visuals.
The content becomes easy to understand in PPT format.
Widely used for presentation purposes in big enterprises.
PowerPoint provides various features to make client-friendly PPT.
After going through the reasons, it is time to move toward the solution part to save PDF to PowerPoint. Keep reading and analyzing properly to make sure that you do not miss out on the best method.
Manual Solution to Convert PDF to PowerPoint
In this section, we will share the 4 best manual solutions to accomplish this process smoothly.
Method 1: Turn PDF into PowerPoint using Google Drive
To easily accomplish this conversion process, follow the below steps.
Log in with the required credentials to your Google Account.
Go to Google Drive and upload your PDF file to it.
Right-click on the PDF document and open it with Google Docs.
Once the PDF file is opened, copy the content from it.
Finally, open a PowerPoint document and paste the copied PDF text then click the Save button.
Method 2: Convert PDF to PPTX using MS PowerPoint
Open Microsoft PowerPoint on your Mac Machine.
Create a new PowerPoint document on your mac system.
Click on Insert and tap on the Image option.
Hit the File option and add the image or PDF to be converted.
Repeat the whole process to add all the PDF files required to be inserted.
Once you are done importing all the PDF documents, click on File> Save to save the content.
Method 3: Turn PDF into PowerPoint using Adobe Document Cloud
Open Adobe Document Cloud on your Mac Machine.
Go to the Convert PDF option and click Convert PDF to PowerPoint.
Tap on Select a file to upload PDF option and wait for converting process.
Hit on the Download button to convert PDF to PowerPoint on Mac.
Note: To convert more PDF documents with Adobe Document Cloud, log in to your Adobe account and repeat all the steps(1-4).
Method 4: Convert PDF File into PPTx Format using Adobe Acrobat DC
Open Adobe Acrobat DC on your Mac Machine.
Choose the required PDF documents that you want to convert and open them.
Go to Tools, then click on the Export option.
Now, choose Microsoft PowerPoint as the output and click the save the file option.
Well, before taking the final call it is important to go through the downsides of these methods as well.
Drawbacks of the Native Solution
The process is long and monotonous to implement practically.
It is tricky and complicated to use these methods for non-technical users.
You cannot remove PDF attachments from the conversion process.
It will not maintain data hierarchy during the process.
To eliminate these drawbacks, try following the below-automated approach. This approach will make the process easy and quick.
Professional Solution to Convert PDF to PowerPoint
MacSonik PDF Converter Tool is a perfect choice to efficiently save PDF to PowerPoint. It allows quick conversion with its easy-to-use graphical user interface. This tool also enables users to convert PDF to PNG, JPG, JPEG, and different image formats without hampering the image quality.
Follow the below steps to convert PDF to PPT/PPTX
Download and Open the MacSonik PDF Converter.
Hit on the Add Files/Folders to add the PDF files required to be converted.
Click on the destination path to select the saving location and click Next.
Now, pick PPT as the saving format from the drop-down menu.
Apply the desired built-in features of the tool.
Finally, click on the convert button to convert PDF to PPTX.
After this, all your PDF files get converted into PPT/PPTX. Here the question arises, how long does the PDF to PowerPoint converter take to get its job done?
Well, this automated approach only requires a few easy clicks as stated above to get its job done. For further queries or to get more familiar with this utility, you can go through the following specifications of it.
This utility is completely safe and can also bulk convert PDF to PowerPoint.
You can quickly save PDFs as EML, RTF, JPEG, PNG, GIF, TXT, XLSX, etc.
Users can also convert PDF to Word/DOC/DOCX and easily edit the files without any hassle.
A user can save the PPT attachments in a separate folder or eliminate them from conversion.
Image quality is not compromised after converting into image format.
You can also convert password-protected PDF files with ease using this utility.
Conclusion
In this write up we have included the techniques to convert PDF to PowerPoint. Though in order to help the users to pick the best solution for themselves. Along with the steps, we have also incorporated a few downsides of it. Now, if a user wants to eliminate these downsides, they may prefer going with a professional solution. It is by far the best and quickest way to accomplish this conversion process.
Realted Post